An Occasion To Celebrate The Distinctive Work of Afghan Women Leaders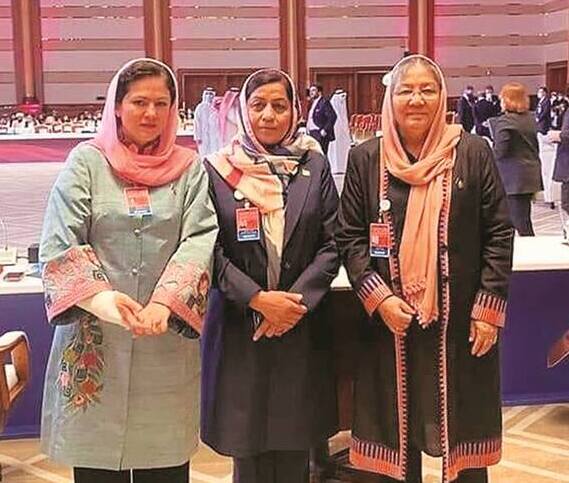 Press release
The Hague, 17th September 2020
Yesterday`s launch of the Afghanistan Mechanism for Inclusive Peace (AMIP) reaffirms the direct impact of inclusion of women representatives in the ongoing negotiations between the government and the Taliban.

Gender Concerns International honors and congratulates Afghan women and women's organizations on the achievement and considers this a forward-looking development towards a gender-inclusive final agreement.

After months of preparation, the two Afghan parties have finally come together in Doha, Qatar, to talk peace. The current negotiations aim to end almost four decades of conflict, encourage reconciliation and offer a long-awaited opportunity for peace, security and development in Afghanistan.

We applaud the Afghan government's efforts to include three women delegates at the negotiations table. Women's inclusion is essential for a sustainable peace agreement that is responsive to people's needs and rights.

Director Sabra Bano congratulates the three women leaders and pays tribute to their decades-long mission of promoting women's and human rights by stating that "It is a historic occasion to celebrate the distinctive work of Fawzia Koofi, Sharifa Zurmati and Habiba Sarabi during the Doha negotiations. One can only be grateful and inspired by their noteworthy role in shaping the document that represents the interests of Afghan women and civil society organisations".
The participation of women in Afghan politics and decision-making processes is the focus of broad international efforts. Gender Concerns International has been advocating for women's inclusive political participation in Afghanistan since over a decade through instruments such as: the Kabul Women, Peace and security Conference on UNSCR 1325 in 2009, The Hague women conference prior to London International Conference on Afghanistan in 2010, Flower for Peace Campaign, and through its various programs like: 'Bayan: Inclusive governance and improved security through influencing', 'The Khaberi Kawen programme', and 'Rehbar "Leader" Programme'.

We appreciate the fact that the participants of the Doha peace talks do honour the representation of women leaders at the negotiations table. Gender Concerns International supports the formal establishment of AMIP as an instrument to assist both parties in reaching an inclusive peace agreement. The organization firmly stands together with the international, regional and national human rights and women's rights organizations in support for the courage and persistence of Afghan women and the civil society organisations, and commits to continue providing effort to achieve gender equality and equity in the region and worldwide.

*Image source