A Tribute to Nawal el Saadawi
Today we mourn.
Nawal El Saadawi has been the feminist heart of Cairo. From there her fervour, dedication and steadfastness illuminated inspiration and courage all over the Arab World, already guiding countless men and women across the globe, and surely will for generations to come.
A fantastic writer and emblem of the struggle for women's rights in the Arab world, Nawal was fighting for changes for most of her adult life. She was jailed in 1981 as an enemy of the state, and spent 3 years in exile in North Carolina in the 1990s. She was frequently challenged by Islamic authorities, but was able to publish about 50 works of fiction and nonfiction writing. One text was written from prison, on toilet paper with an eyeliner pencil that was smuggled into the cell.
Over the years, Gender Concerns International was able to work a lot with Nawal El Saadawi. Facilitating her engagements in the Netherlands and in Belgium was an immense pleasure, and together we organized an international conference in Cairo. It was an honour to be able to support her when she became the presidential candidate against Mubarak during elections in Egypt in 2005.
It is a tragic day and hard to believe that her journey has ended. I offer my deepest condolences to her daughter and son, and also to all those who looked up to and worked closely with her.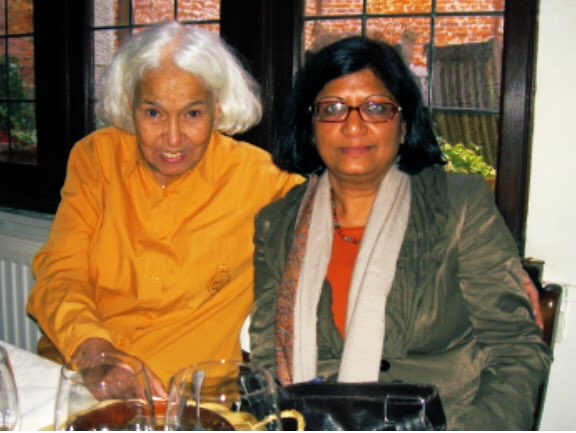 For further information about the work and life of Nawal El Saadawi, we recommend consulting the following links.
Nawal el Saadawi and the Say Yes Now (SYN), Democracy Not Without Women Conference
Gender Concerns International – Violence against Women: Personal and Political dimension of Violence and The Role of Migrant Women
Nawal El Saadawi, trailblazing Egyptian writer, dies aged 89 (The Guardian)
The Books of Nawal El Saadawi (The New Yorker)