Director
Sabra Bano, Director Gender Concerns International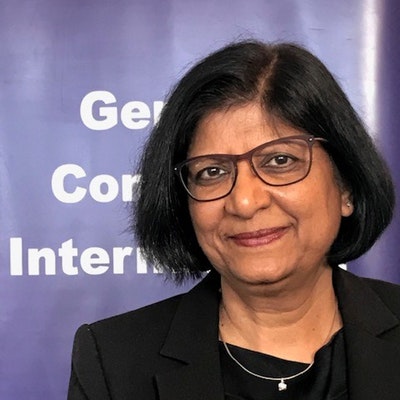 Sabra Bano, Director of Gender Concerns International and Head of Mission for several international Election Observations, is a renowned international gender lobbyist. In 2019, Ms. Bano received the award of International Gender Champion for her work as director of Gender Concerns and her persistent fight and international lobbying for women rights and gender equality. Her work has been contributing to shaping the agenda of Beijing+25 and UNSCR 1325 on the issue of Global Gender Electoral Disparity in Eurasia for over 20 years. Recently, she was proclaimed the fourth inspirational woman by Think Tank Hub Geneva, an initiative undertaken by the Swiss Federal Department of Foreign Affairs.
Since the foundation of Gender Concerns International in 2004, Ms. Bano has been involved in highlighting the strength, resilience, and status of women in Central and South Asia and the MENA region in collaboration with the United Nations, European Union, and Parliaments. Ms. Bano has designed and internationally implemented the Gender Election Observation Mission (GEOM)– the first of its kind to exclusively monitor elections from a gender perspective – and has pioneered awareness raising campaigns on the issue of gender-based electoral reform in a wide range of countries. These include Pakistan, Tunisia, Morocco and The Netherlands.
Her recent areas of focus, reflected in the work of Gender Concerns International, include Gender and Democracy, Gender and Environmental Sustainability and Gender and Crisis Response. Her work in Libya contributed to the drafting of a gender-sensitive constitution in cooperation with local women and at the COP 24 UN Climate Change Conference, Ms. Bano promoted instruments to link gender-inclusive human and environmental security and sustainable development to progressive policy implementation processes. Moreover, as a response to the Covid19 outbreak she pioneered the #Shecarescovid19 initiative to support partner women's organisations in countries with governments less capable to provide help to those in need.