Country in Focus: The Netherlands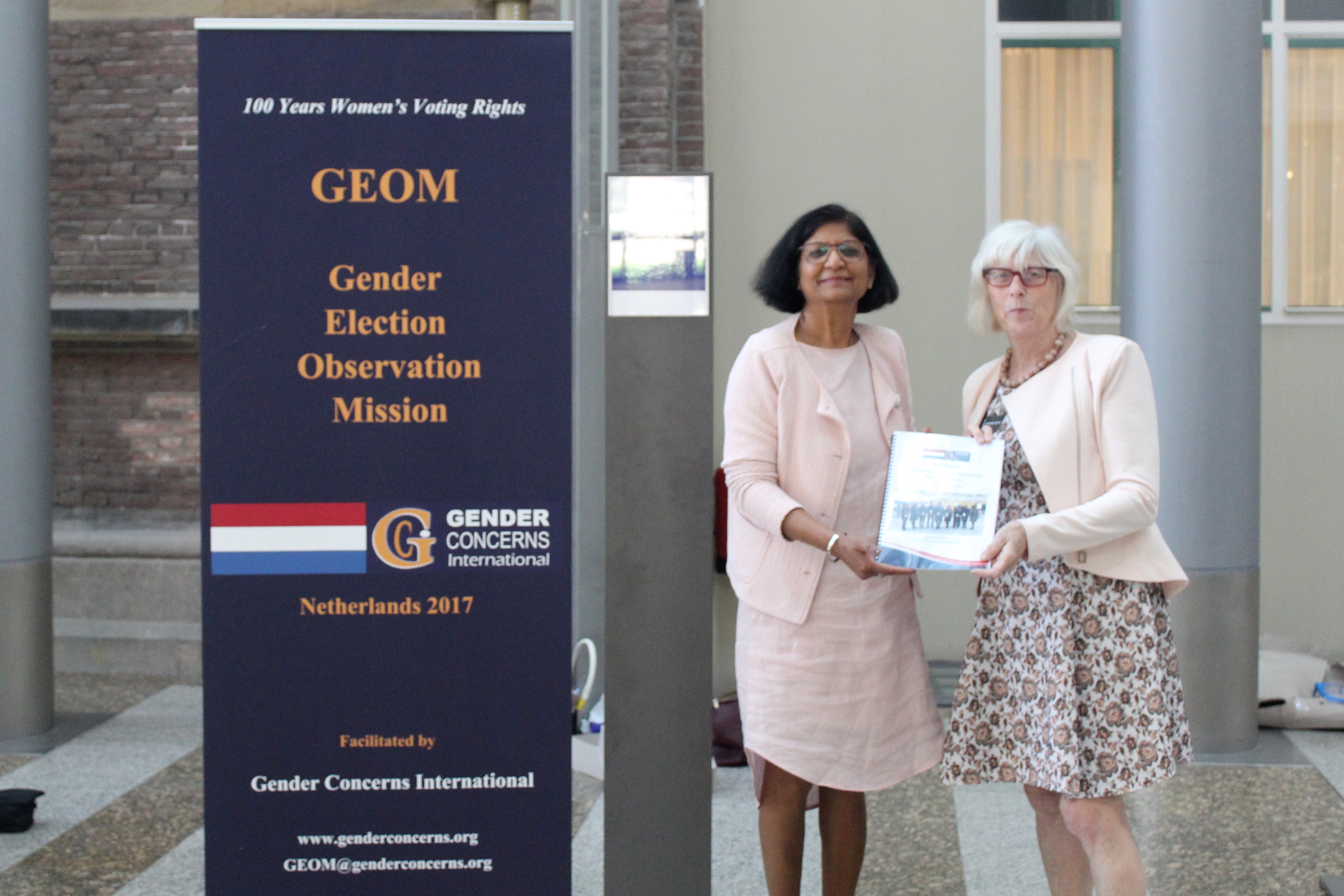 When the Netherlands was founded around 1568, women had a limited number of rights. Since then, the country has come a long way. In 1917, relatively early compared to other European countries, Dutch women gained the right to stand as a candidate in elections.
Two years later, in 1919, they were granted full suffrage. Since then, Women's participation in politics has greatly increased and as a result, many other milestones regarding Women's rights have been achieved. Nevertheless, gender disparity within democratic processes prevails.
In 2017, upon celebrating the 100 year mark of women being able to partake in politics in the Netherlands, Gender Concerns International observed its election. The GEOM is ademocracy-enhancing programme that promotes women's electoral participation (as voters, electoral administrators, and political candidates) throughout the entire electoral cycle (Pre-Election, Election, and Post-Election).
As a signatory to the UN Declaration of Principles for International Election Observation, GEOM is the only recognized gender-focused all-women International Election Observation Mission. The GEOM Netherlands 2017 was composed of 18 mainly female International Observers that were deployed across 10 provinces, from Maastricht to Groningen, Rotterdam to Utrecht and from Schilderswijk in The Hague to Urk. The mission focused on demographically contrasting regions including areas with many voters belonging to minority communities, as well as to locations across the Bible-belt.