Remembering Asma Jahangir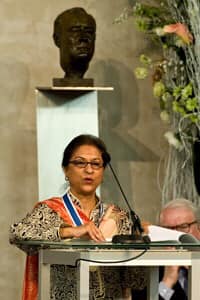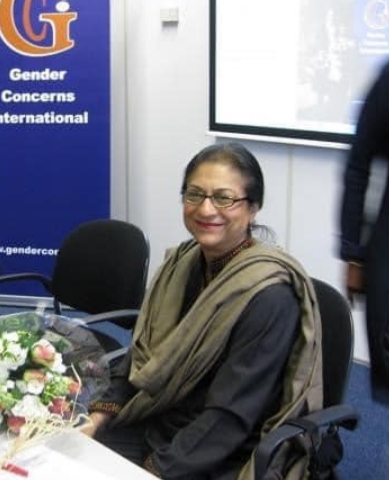 May 2010
Asma Jahangir Laureate
Freedom of Worship Award 2010.
Together with the Ambassador of Pakistan, it was our great privilege to welcome Asma Jahangir at our office the day before she received the prestigious Award.
It was an honor to attend the Award ceremony with her.
is the founder of the Human Rights Commission in Pakistan. In 1980 she and other women opened the first law firm in Pakistan run by women, followed by AGHS Legal Aid, a center for free legal advice.
The introduction of the Blasphemy, Zina and Hudood Ordinances during the decade-long regime of General Zia-ul-Haq, generated a number of lawsuits in which Jahangir was involved. Her commitment led to her house arrest and she and her family received various death threats. One of the most controversial cases was her defense of Safia Bibi, a 13-year blind girl who was raped by her employer in 1983. Safia Bibi was accused of adultery on the basis of the Zina Ordinance. Jahangir succeeded in annulling the verdict, which was the death penalty. Her defense of a 14-year-old boy, who received the death penalty on the accusation of blasphemy in 1995, led to intimidation of Jahangir and her family in1995. January 2008 her two daughters and friends were kidnapped and assaulted for filming torn election posters shortly after Benazir Bhutto's assassination at the end of 2007.
In 1988 she published Divine Sanction? The Hudood Ordinance a