Press Release: International Gender Election Observation Mission Commends Dutch Election Management Bodies for Good Practices in Voting Access

The Hague, March 2017
Magda de Meyer, the Head of the Gender Election Observation Mission (GEOM) Netherlands 2017, congratulates the Ministry of Interior and Kingdom Relations and the election management bodies of the Netherlands for having an exemplary electoral practice.
The positive conduct of the general elections illustrated a stable democratic structure of high quality. Dutch voters casted their votes in remarkably high numbers due to the availability of easily accessible polling stations equipped with helpful and considerate staff. Meticulous organisation enabled an exceptional turnout of 80.2%, the highest electoral turnout in the Netherlands in the last 30 years.
Gender Concerns International launches its first ever European GEOM in the Netherlands. To mark 100 years of women's voting rights in the country, GEOM Netherlands 2017 focused on women's electoral participation as voters, administrators and candidates.
The Mission was made up of 20 International Observers that were deployed across 10 provinces, from Maastricht to Groningen, Rotterdam to Utrecht and from Schilderswijk in The Hague to Urk. The Mission focused on demographically contrasting regions including areas with many voters belonging to minority communities, as well as to locations across the Bible-belt.
The final report will be issued within 3 weeks after Election Day, highlighting various recommendations with an aim to contribute to promote gender parity in the Netherlands, ensuring continuous, long-term and sustainable progress for a gender-sensitive electoral process and advanced inclusive democracy.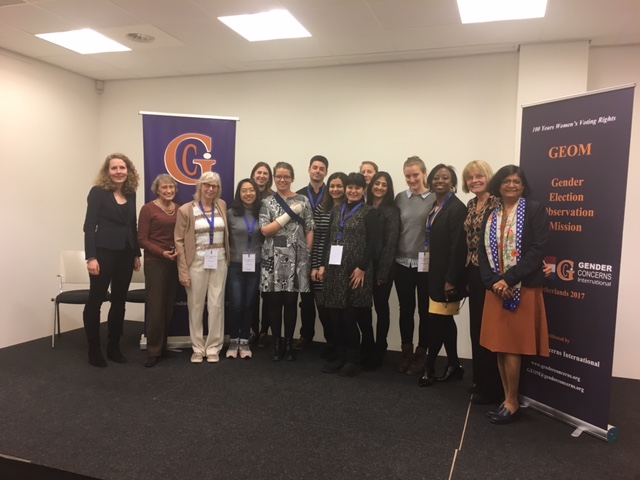 GEOM Netherlands 2017 team with Magda de Meyer, Head of Mission and Alice Bouman-Dentener, member of the Pool of National Experts.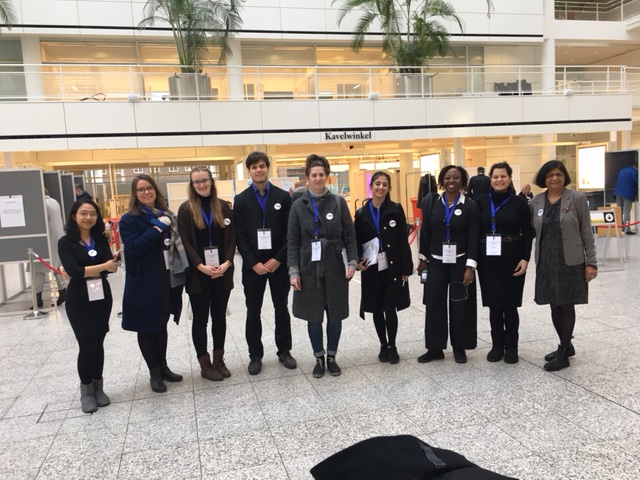 International observers in The Hague city hall.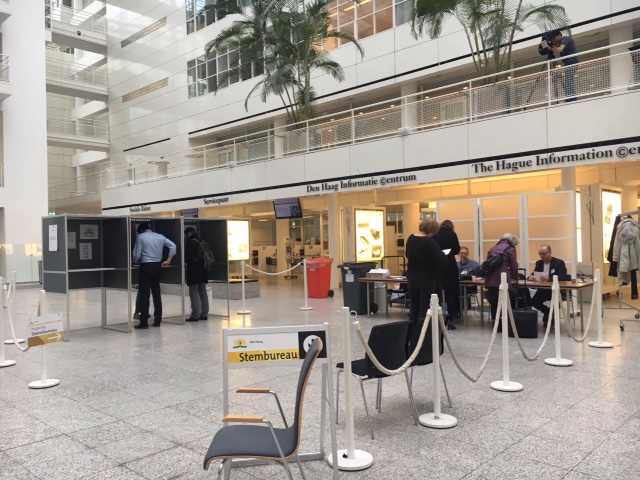 Polling booths at The Hague city hall.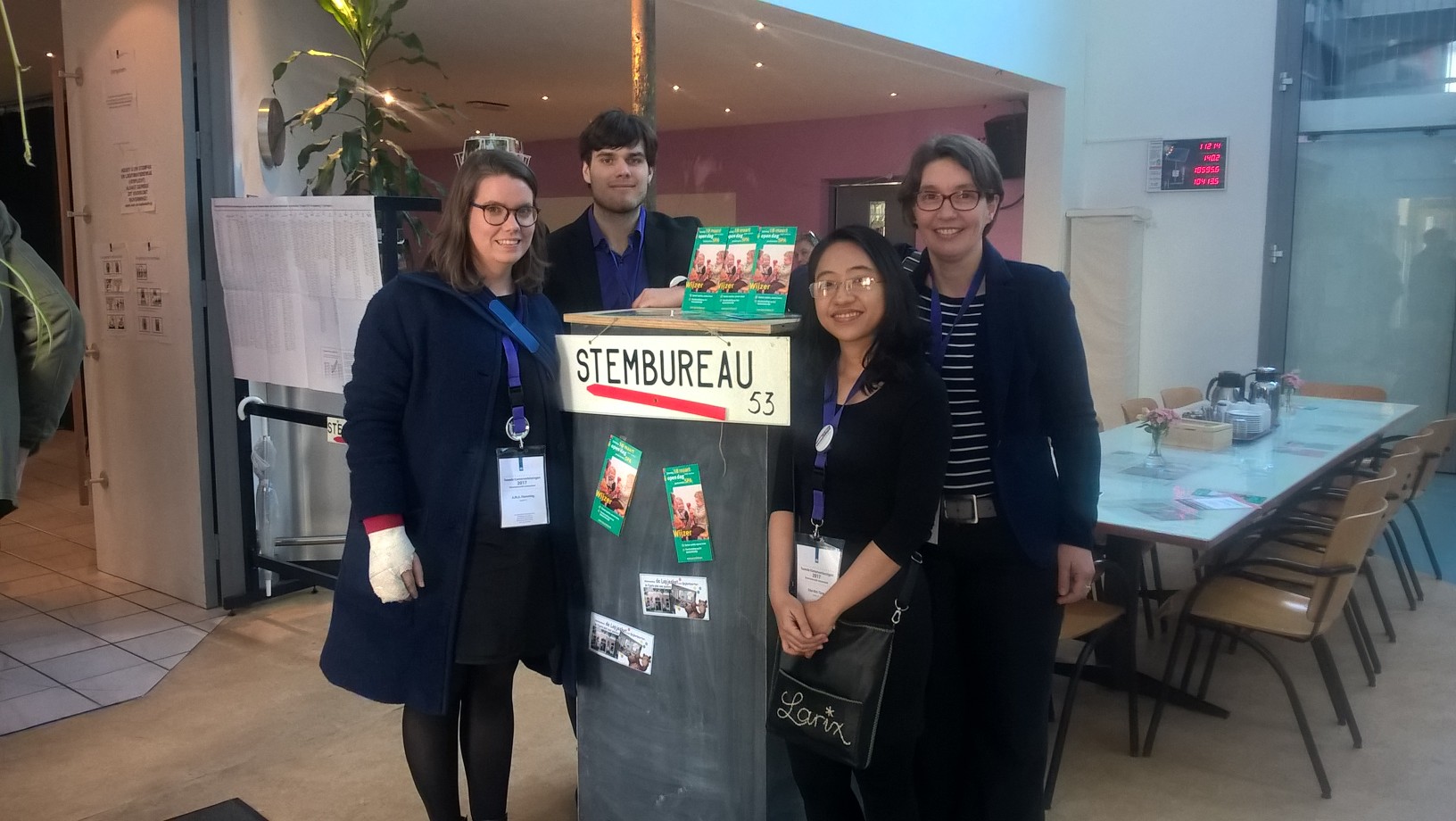 Teams of international observers deployed to stations across the Netherlands.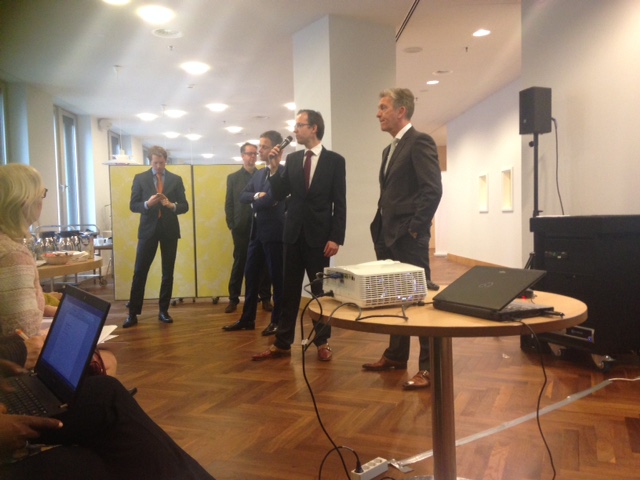 GEOM Netherlands 2017 team meet with the Ministry of Interior & Kingdom Relations of the Netherlands prior to Election Day.
_______________________________
For further details please contact Sabra Bano, Director Gender Concerns International and Chief Coordinator GEOM Netherlands 2017 :sbano@genderconcerns.org or GEOM@genderconcerns.org, + 316 53965784, + 316 (0)70 4445082