GEOM Netherlands 2017
Gender Concerns International has deployed its Gender Election Observation Mission (GEOM) to the Netherlands to observe the general elections scheduled for 15 March 2017.
20 international observers from over 10 countries will be deployed across the nation's 12 provinces.
On this website we will inform you about all the developments regarding the GEOM.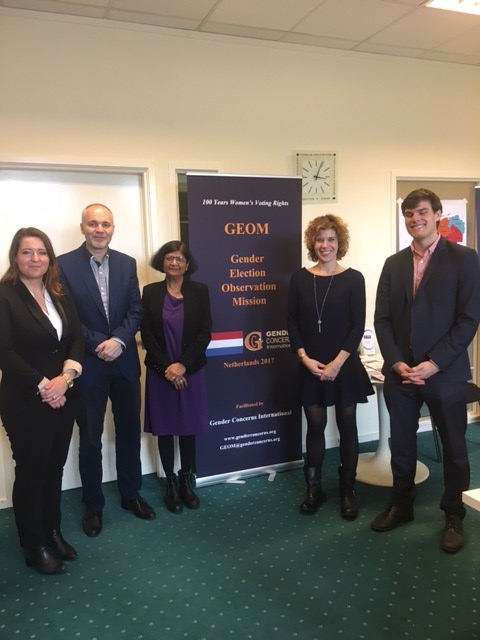 GEOM Chief Coordinator, Sabra Bano, and Liaison Coordinator, Benjamin Tidå,
met with the delegation from the OSCE Election Assessment Mission.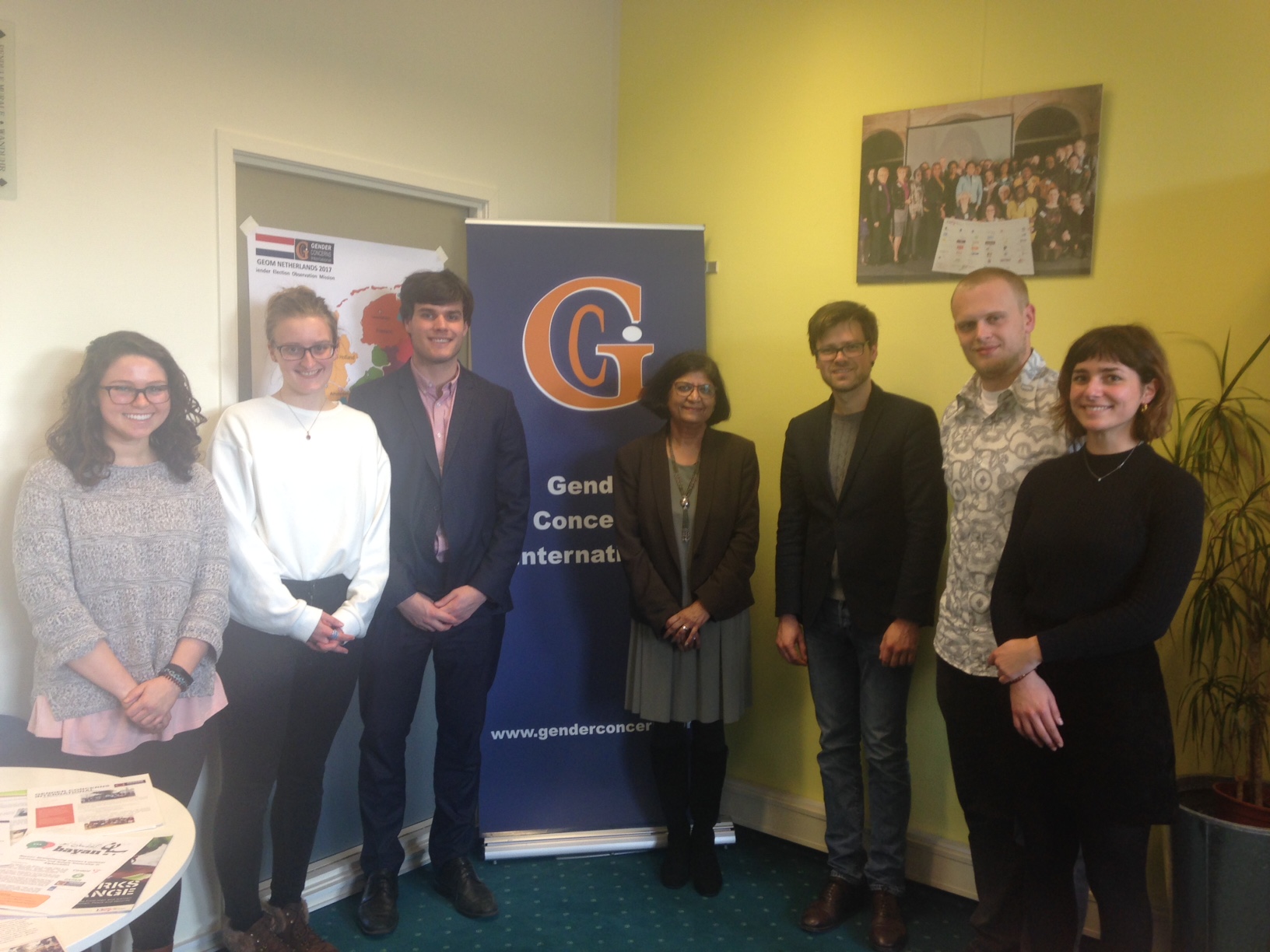 GEOM Team meet with AEGEE European Students' Forum.