PAKISTAN 2018- ELECTION COMMISSION EXPRESSES OPTIMISM ON ELECTORAL TURNOUT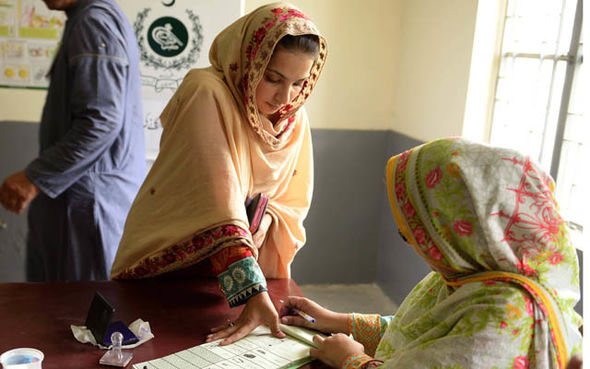 source: Express.co.uk
On Election Day, female participation remains a sensitive matter in Pakistan's electoral scenario, with women casting their vote for the first time in history in several constituencies, such as Upper Dir.
Despite widespread optimism and general enthusiasm for such a crucial moment, sporadic irregularities and episodes of violence have hampered electoral proceedings throughout the day, with approximately 31 people dead in Quetta in a suspected suicide attack.
Moreover, as notified by local and regional reporters, female electoral participation has been more than once obstructed, with women being prevented from accessing polling booths or being discouraged to cast their vote. According to Dawn's updates, not even one woman had voted in Mandi Bahauddin region, with only hours left until the end of the polling procedures. In Chakwal, women have been expelled from polling stations without being allowed to cast their vote. As reported by BBC Urdu, men at the polling station justified their action to media operators stating that granting women the chance to vote is "un-Islamic".
Gender Concerns International will continue to follow the upcoming developments of Pakistani general elections, while firmly condemning any act of violence aimed at depriving citizens, and especially women, of their democratic right to have a voice in the country's elections.