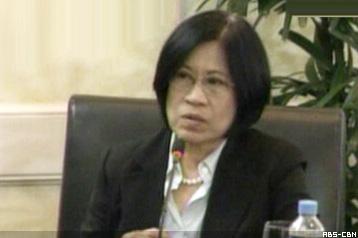 MANILA, Philippines – As interviews for the nominees for Supreme Court Chief Justice unfolded on air and online, some Twitter users who were monitoring the event raised concerns on how the Judicial and Bar Council (JBC) grilled female nominees.
Political strategist Malou Tiquia asked on Twitter: "Is gender an issue in being CJ (Chief Justice)?"
Al Jazeera's Manila correspondent Marga Ortigas also cited the case of Securities and Exchange Commission chairperson Teresita Herbosa, who was asked why she is still single and if she needs a partner.
"Female CJ candidate being asked and does she think she needs a partner – have they asked male candidates similarly?" Ortigas said.
"Some of the questions to Chief Justice nominees do indeed sound like ones you'd here in a beauty pageant," she added.
Amid the flurry of tweets about the gender and the Chief Justice post, Vince Lazatin of Transparency and Accountability Network suggested that JBC members should have asked nominees about more relevant issues.
"Why aren't the JBC members asking questions about the burning legal issues of our time?" Lazatin asked, citing midnight appointments, amending the constitution and the temporary restraining order on the travel ban against former President Gloria Macapagal Arroyo.
Source: ABS-CBN.com
Previous page